Frequently Asked Questions

Why do I have to provide so much information? 

We want your quote to be accurate! To provide an accurate quote, we need to collect information about you, your vehicle(s), other drivers on the policy, where you live, where the vehicle(s) are kept, driving records and claims history. 

Why do you need my credit history?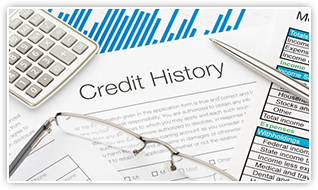 Insurance companies use many factors to underwrite an insurance policy. In addition to factors like age, marital status, driving record and type of vehicle, many insurance companies use credit information to evaluate a consumer's financial responsibility. 

Insurance companies have found a strong correlation between financial responsibility and insurance losses. The credit information that we review focuses primarily on bill-paying behavior, not credit-worthiness. Using credit information allows us to assess risk more accurately. 

We will not see your actual credit report during the underwriting process. The information will be ordered through an automated system and interpreted by our quoting system in the form of an insurance credit "score." The score will then be used in our underwriting process. When we use credit information as an underwriting tool, we are only concerned with the risk grouping into which a consumer falls, which will ultimately influence the consumer's rate. 

Will it affect my credit score? 

No. The inquiry will appear on your credit report as an insurance inquiry. Insurance inquiries are only reported to you, so they will not be included in credit score calculations by other parties.